NEWS
Announcement of additional SHOP functionality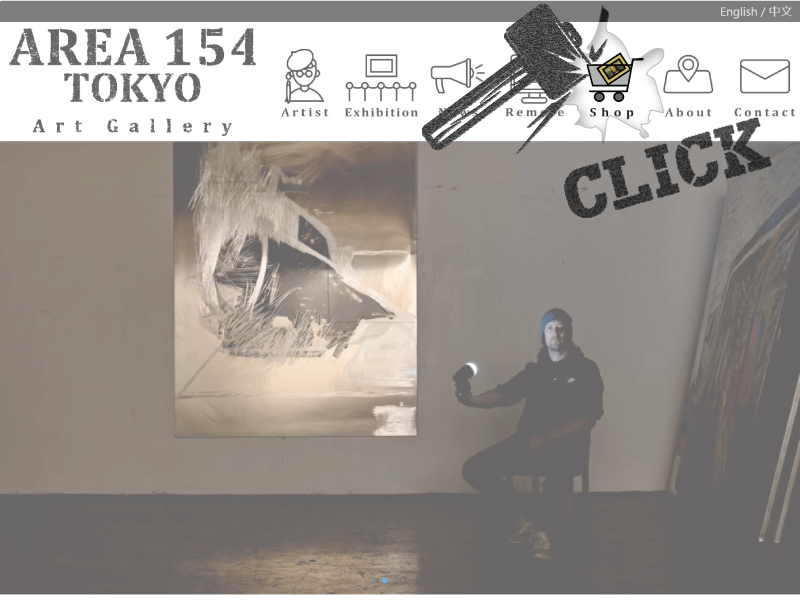 AREA154 publications can now be viewed in a list from the 'SHOP'. Purchases can be made by credit card or bank transfer after making an enquiry. You can also purchase directly by visiting the gallery. Even if a work is sold out, we can offer you a variety of other suggestions. Please feel free to contact us. Thank you for your continued support of AREA154-TOKYO.
Notice of Website Update
We have decided to add a SHOP menu to the AREA154 website. For security reasons, purchases should still be made by contacting us, however, after the renewal, you will be able to view a list of AREA154's prints and publications beforehand. The website will be under updates for a while, but you can still contact us for more information.
Remote exhibition starts!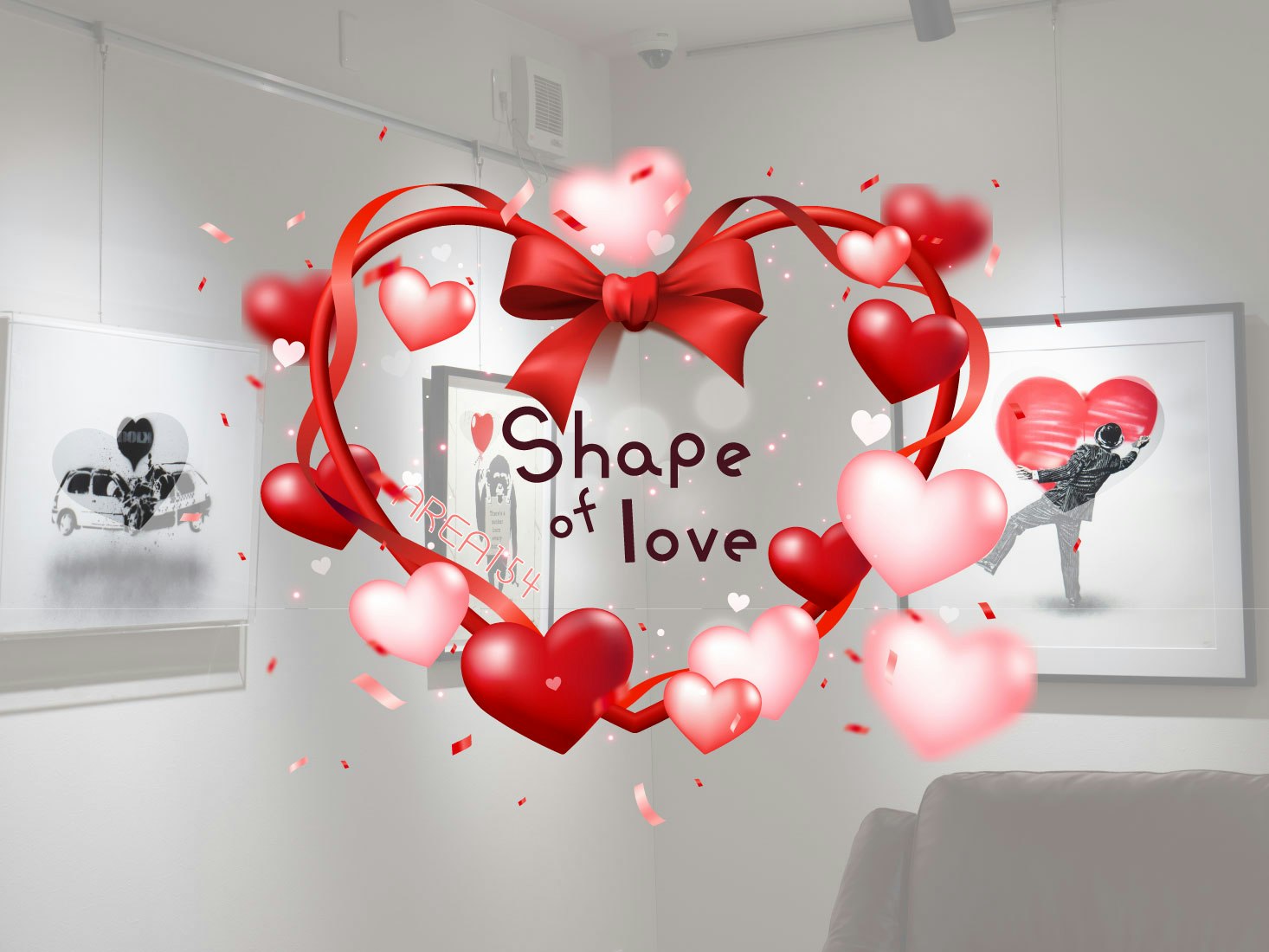 The first remote exhibition in 2023 brought together works on the theme of love and the color pink, for the coming Valentine's Day. The artworks of Nick Walker, DOLK, Not Banksy, SheOne, Invader, James Jean, and Takashi Murakami will be exhibited. Why not find your unique love and art?
"God Save the Queen" Exhibition Stats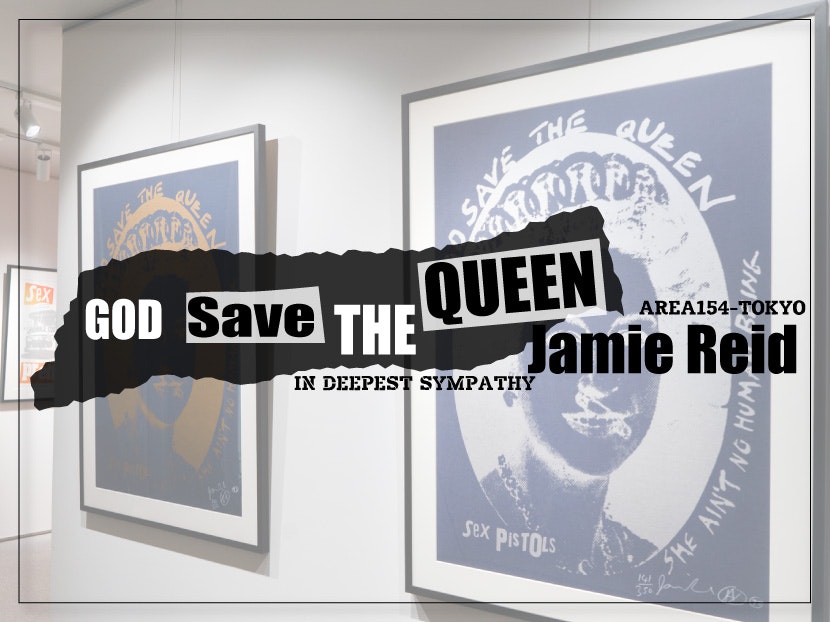 "God Save the Queen" Exhibition Stats The last exhibition and remote gallery show of this year will be held from November 21 to December 21. The finale will be our primary artist Jamie Reid. We hope you will enjoy Jamie Reid's art as it continues to influence the world with the power of punk rock in 2022.
Nick Walker new prints 'Wake Up' sold out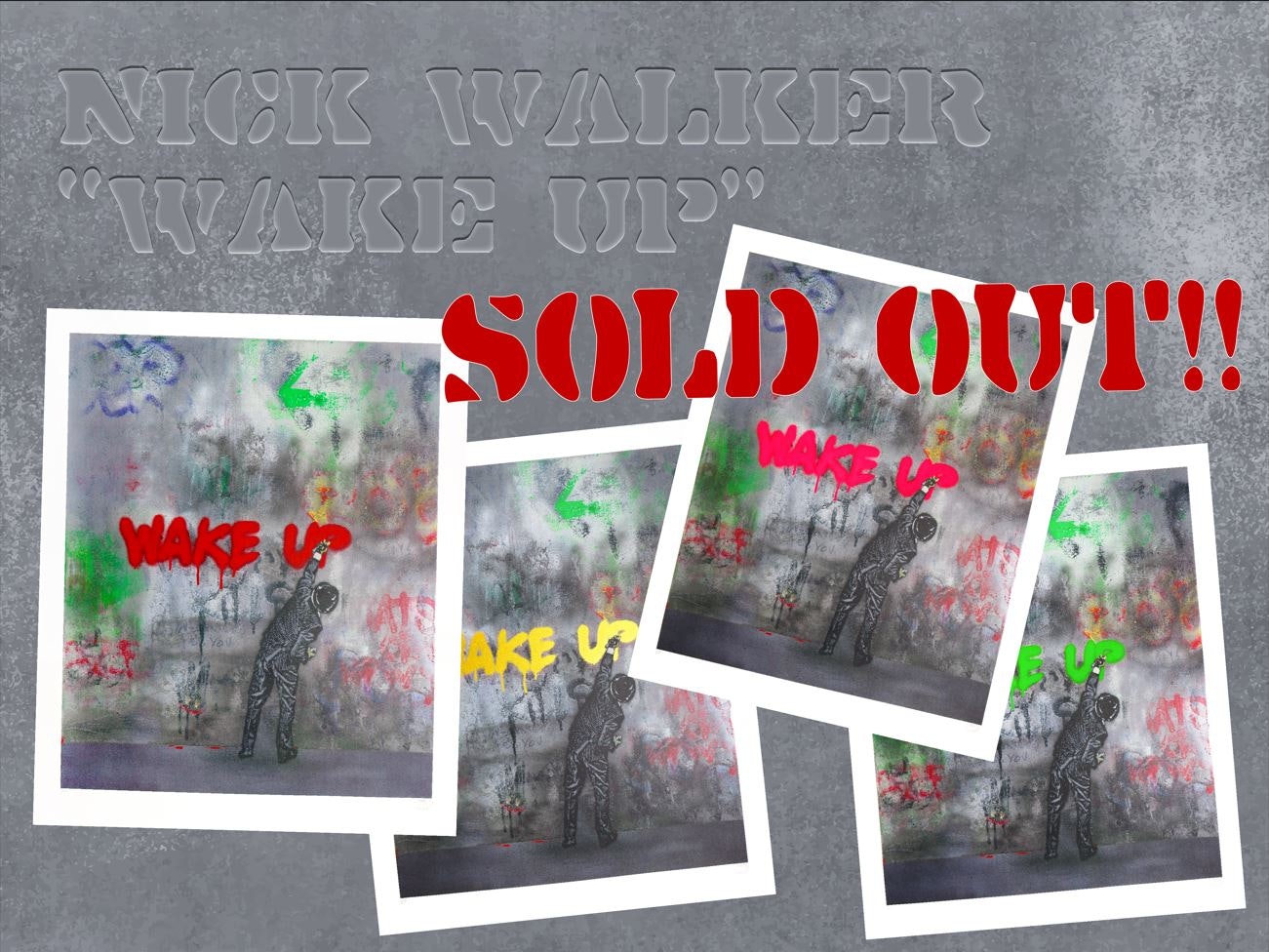 Nick Walker's popular new prints "Wake Up" have been sold out. Thank you for your enquiries and purchases.
Published in "Gekkan Bijutsu"!!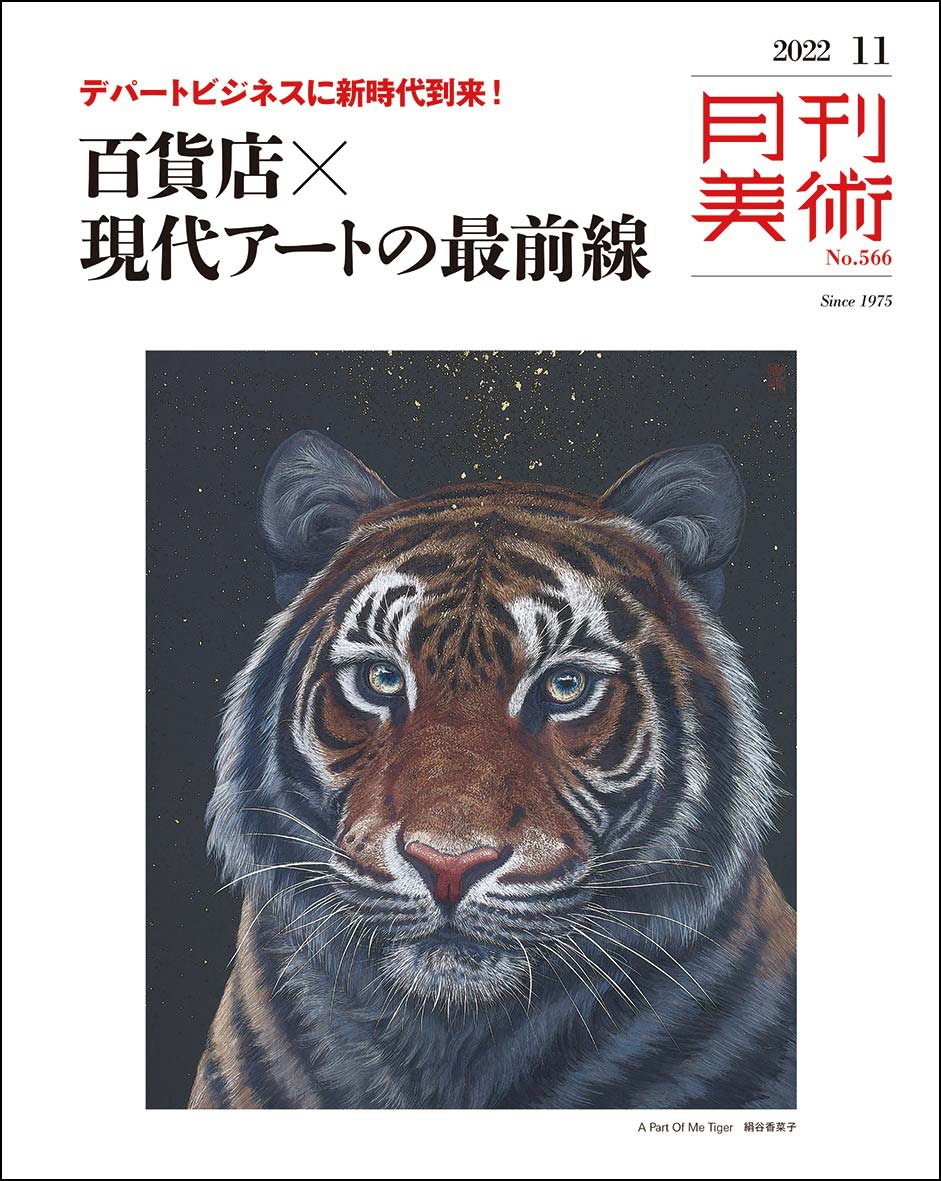 Our primary artists "DOLK" and "Nick Walker" have been published in "Gekkan Bijutsu"(Monthly Art). If you are interested, please check it out at a bookstore! Details: Gekkan Bijutsu No.566 (p35,36)
1 October Exhibition starts!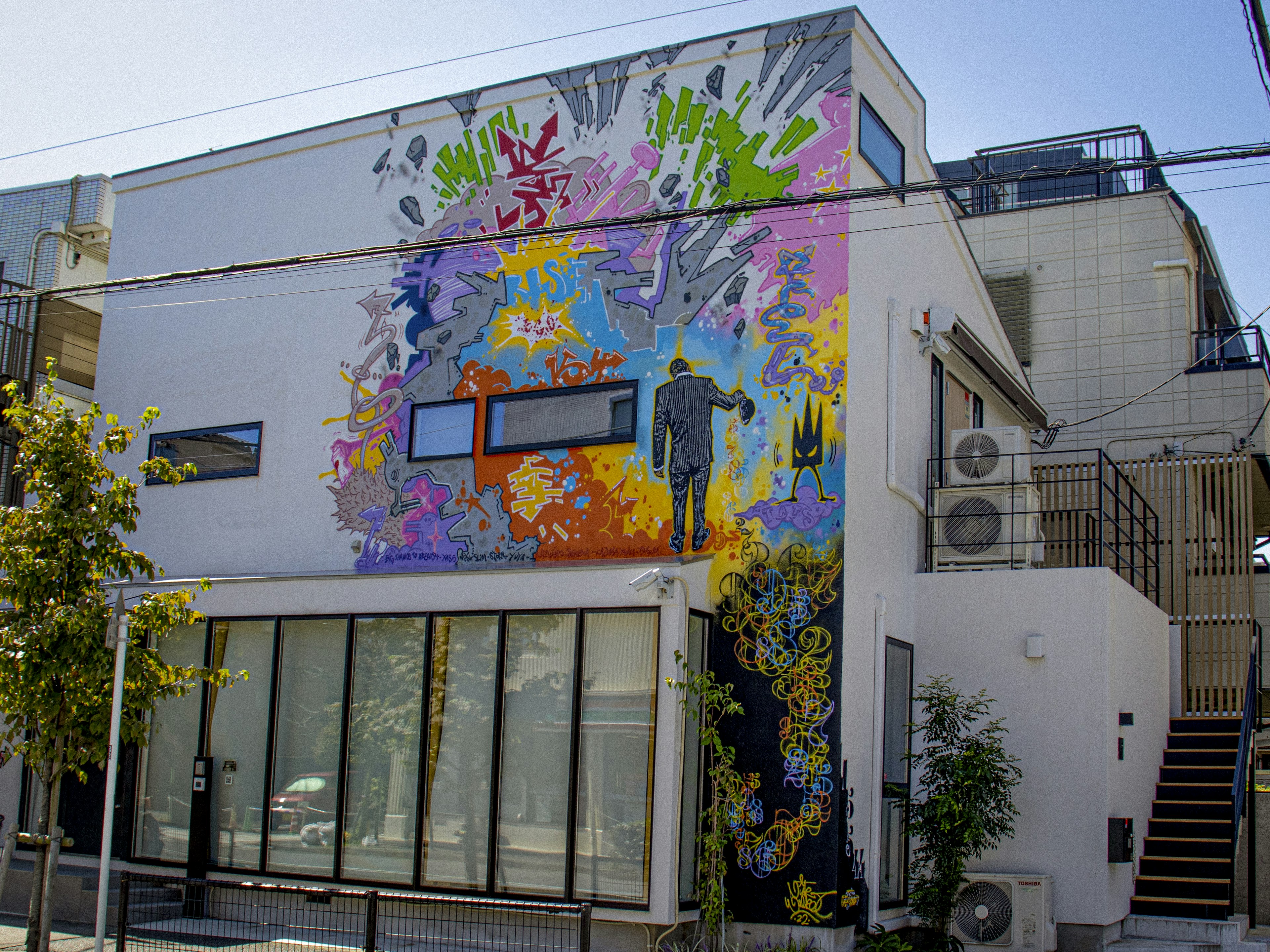 Nick Walker's mural is completed. AREA154 TOKYO's building has been transformed into a well-designed architecture imbued with Nick's inspirations and ideas. The first exhibition held in the renovated AREA154 Tokyo will be Nick's "Vandalism" Exhibition starting from 1st October. Please contact us if you are interested. Looking forward to hearing from you.
Nick Walker's New Print Wake Up' Series Limited Edition of 20 Copies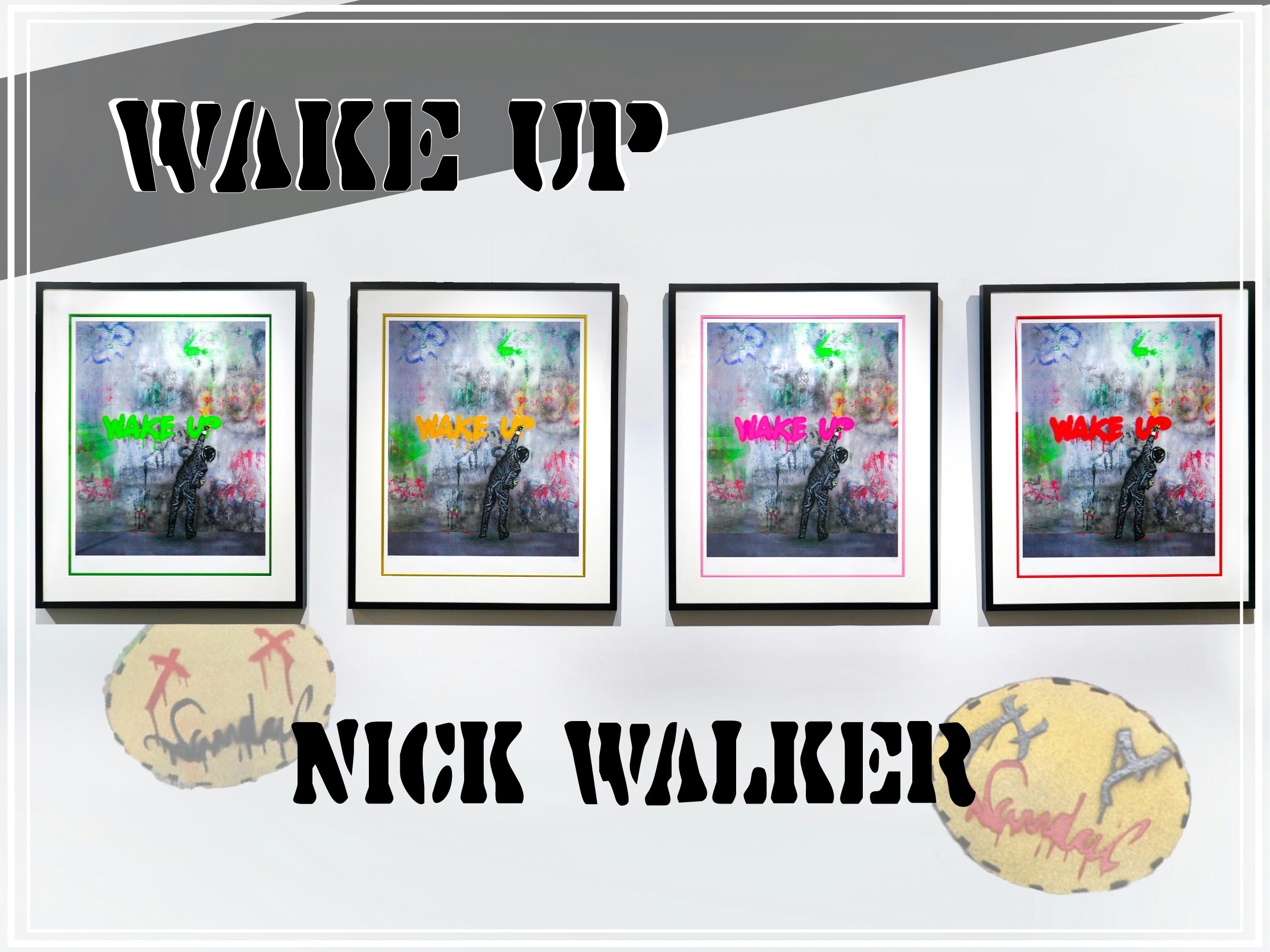 Nick Walker's new print series "Wake Up" will be published by AREA 154 on the website from 12th September 2022. This will be the first published prints from AREA 154. As the commemoration, Nick will create a mural for AREA 154, and a solo exhibition will be held at the gallery. Stay tuned for that! "Wake Up" Regular Edition (red) 20 copies Special Edition (neon pink, green, gold) 5 copies each Hand Finished Edition (Red, Neon Pink, Green, Gold) 4 copies each This series, meticulously painted to the smallest details, shows Nick's amazing artistic skills and styles. Sales will close as soon as sold out. Please contact us for prices and further information.
15 July Remote exhibition starts!!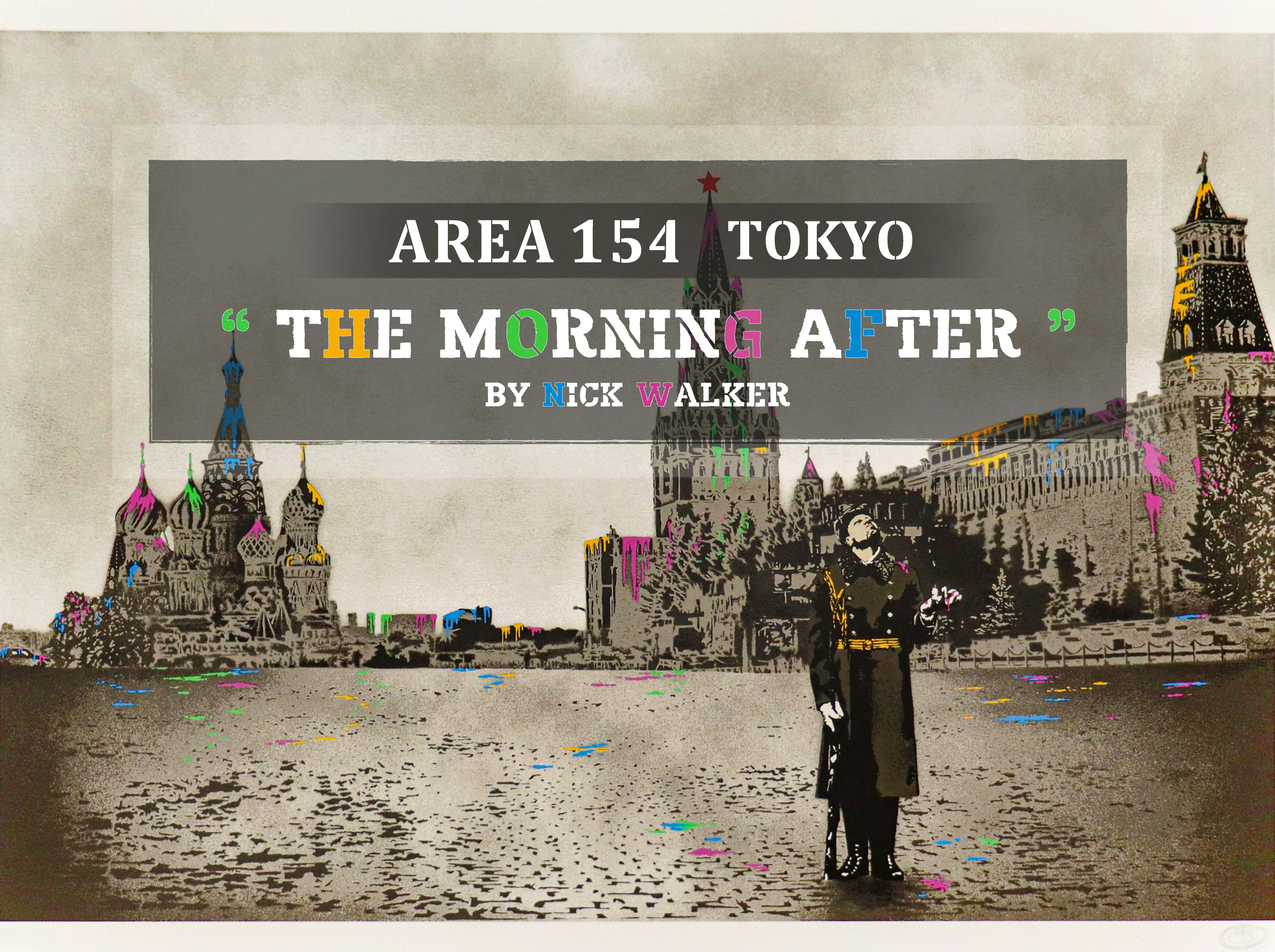 AREA 154's second remote exhibition is presenting "The Morning After" by Nick Walker, a pioneer of stencil art. Vandal, the character who dresses like an English gentlemen, travels to every metropolis in the world! Which city was painted with his color last night? Stay tuned for his works to be unveiled as the morning comes. Register for free to see the limited artwork detail video!
Chinese Website Available!
We are pleased to announce that AREA154 has released the Chinese Website. Click the "English/Japanese/Chinese" bottoms on the upper right corner of the page to change languages. We will be improving our website user experience. Stay tuned!